Although many patients have no problem wearing an upper denture, some people find it difficult to wear and eat with lower dentures. Several implant-supported replacement options are available if you are missing all of your lower teeth.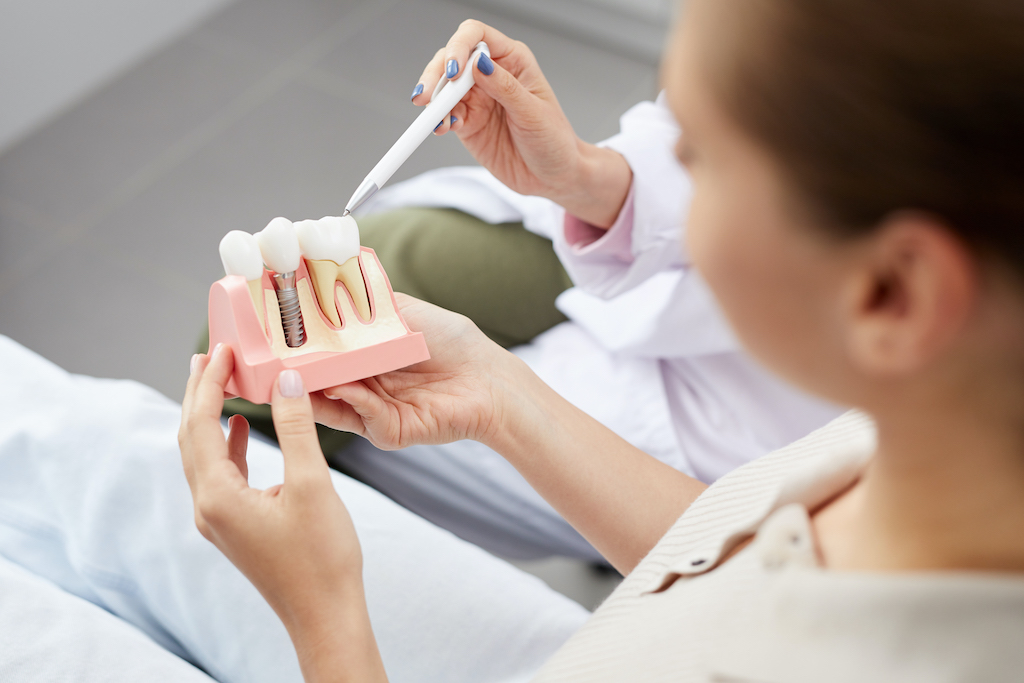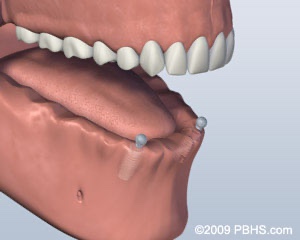 One option is to have two implants placed in your lower jaw and a denture made that snaps onto these implants. This option allows your lower denture to be more stable while chewing than without implants. However, there will still be movement of your lower denture, and sore spots will occur if any food particles, especially seeds, are caught under it. As with all removable replacement teeth, you still will need periodic appointments for denture adjustment.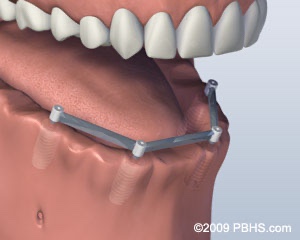 Another option involves placing four to six implants, depending on your jaw size or shape, into your lower jaw. After healing is complete, the implants are connected with a custom-made support bar. Your denture will be made with special internal retention clips that attach onto the support bar, enabling the denture to snap firmly into place. This is called an "overdenture." The advantage of this option is that it is much more stable than the first option and allows very little denture movement. Your denture is still removable for easy cleaning and maintenance.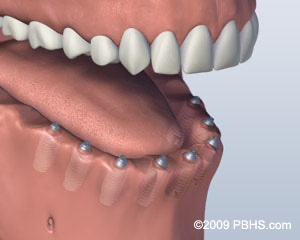 A third option involves placing five or more implants in your jaw and attaching a permanent denture. Your denture is held in place by screws or clasps that secure it to the support posts or bar. It doesn't touch the gum tissue, which allows you to clean under the denture without removing it. This denture will replace all your missing lower teeth and will not be removed except at maintenance visits. Although cleaning under your denture without removing it is more time consuming and requires more dexterity, many patients who want a permanent denture prefer this option.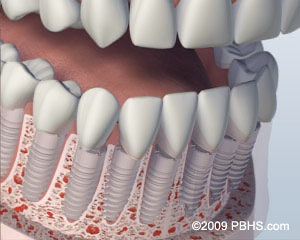 The final option is to have all your teeth individually replaced so that they will appear to be growing out of your gum tissue and will most closely resemble the appearance of your natural teeth. This option usually requires eight or more implants. Separate abutments or support posts for each one of these implants will be made and crowns for each missing tooth will be placed. The teeth are often joined together for sinus grafting to replace bone height strength and support. Overall, this is the most costly option, because it requires the most implants and individual replacement tooth fabrication. Your replacement options may also be limited by the current size and shape of your jawbone.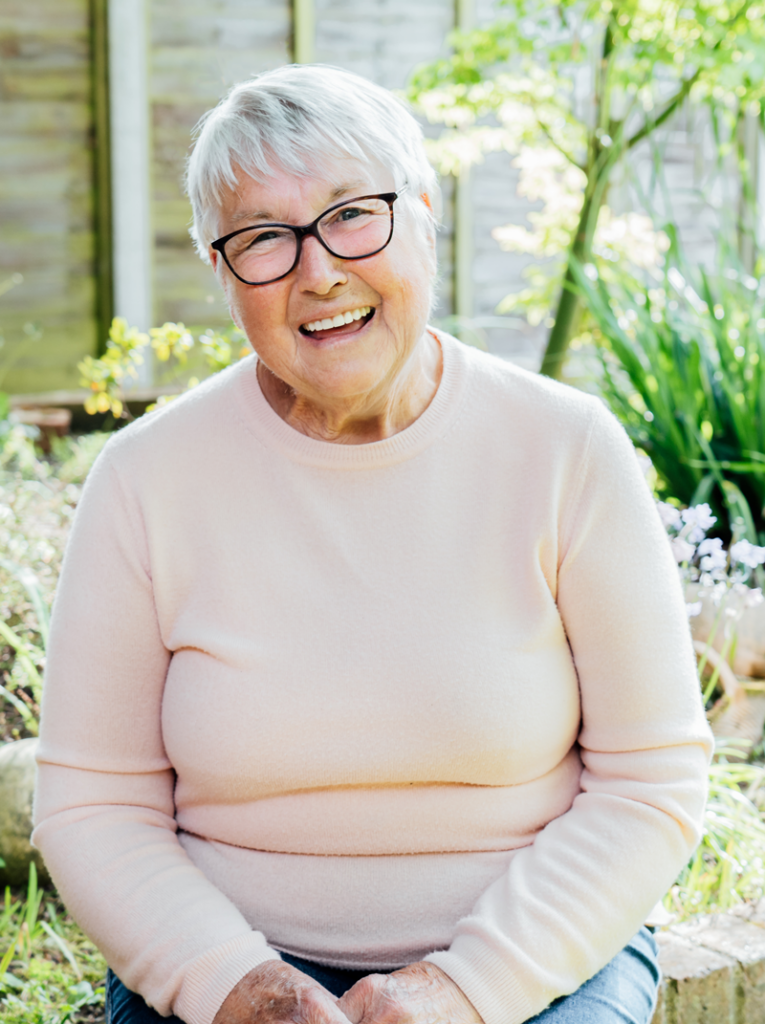 At Summerville Oral Surgery, we know how to help you. Our board-certified surgeon and expert staff can provide the care you need to relieve the discomfort you feel.
What are others saying about us?
Great Surgeon and staff. Very Professional and Helpful. I am very thankful they were there for me during Covid19 pandemic.
I had an extraction yesterday and at 66 I still have this tremendous anxiety of going into a dentist office. I walked in a complete bag of nerves. Dr Little and his staff saw this and treated me with such kindness and reassurance that it went a lot better than anything I Could imagine. Cara One of the dental assistants was so calming and reassuring. The whole extraction went very smoothly. Dr Little was outstanding and it goes without saying I would whole heartedly recommend Dr Little with no reservations. From Dr Little's staff to Dr Little they are all top notch.